We hung out here on my Burp-Day...as my dad calls it.
We ate here afterward and we didn't eve

n know this little tid-bit!
Plus, two of our kiddos are in the Birthday Club so their meals were free

, also!
I created a new birthday tradition...paying it forward!

I

saw this solitary

elderly gentleman

in the farthest corner of the restaurant...a quick shot to the bathrooms (hence my reason for passing by him with a gaggle of girlies). I told my husband my idea (covering this gentlemans tab) since he was heading to the john with a herd of "hims" and he loved the idea. The first waitress he caught on that side of the joint happened to be this gentlemans server! She brought us his bill when he was done...sure enjoyed doing that and I'm planning to do

it every year!
Now I have the song, "Oh Happy Day", going through my meager mind!

S

inging off key with my kiddos and hav

ing

them think I'm nuts. Succe

ss! They already think I am!
Then Leah said, "How happy I am! The women will call me happy."
(Enjoy the pictures)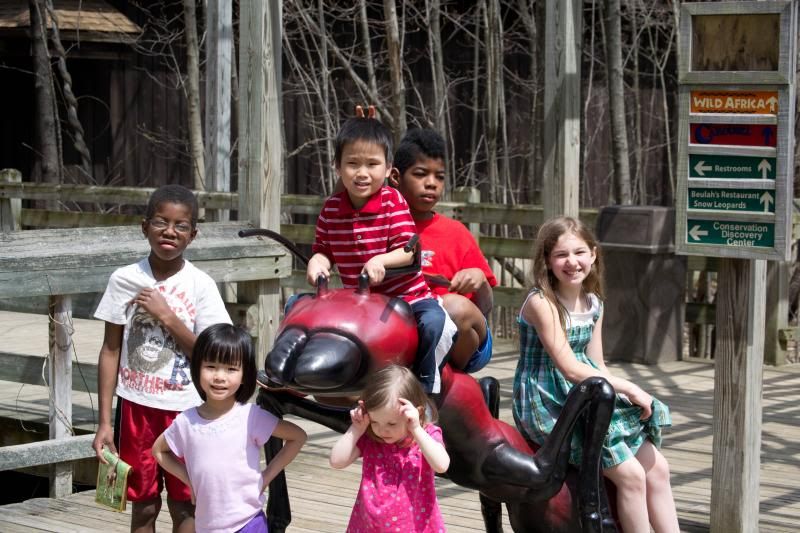 This is exactly how our day went...Sunshine was anything but Sunshiney and J.J. was very moody, yet

, everyone else had a grand time!
Peanut
doing what she does best...being goofy!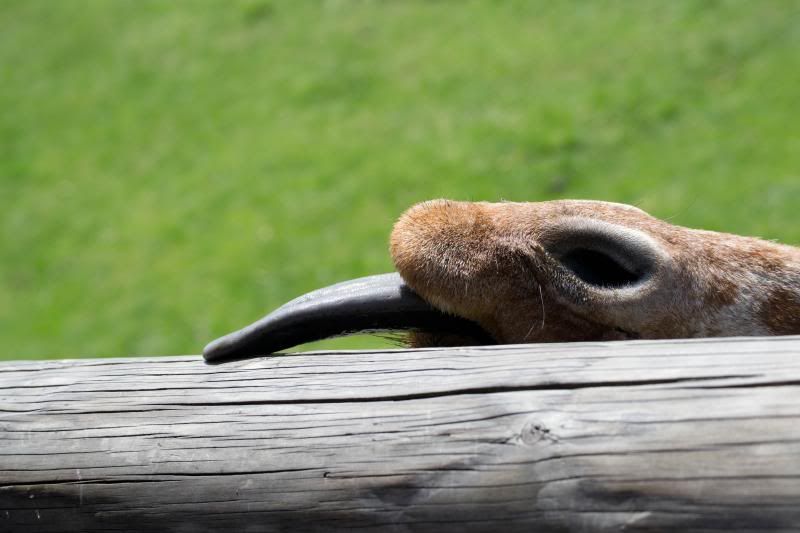 No

w for my own little animals!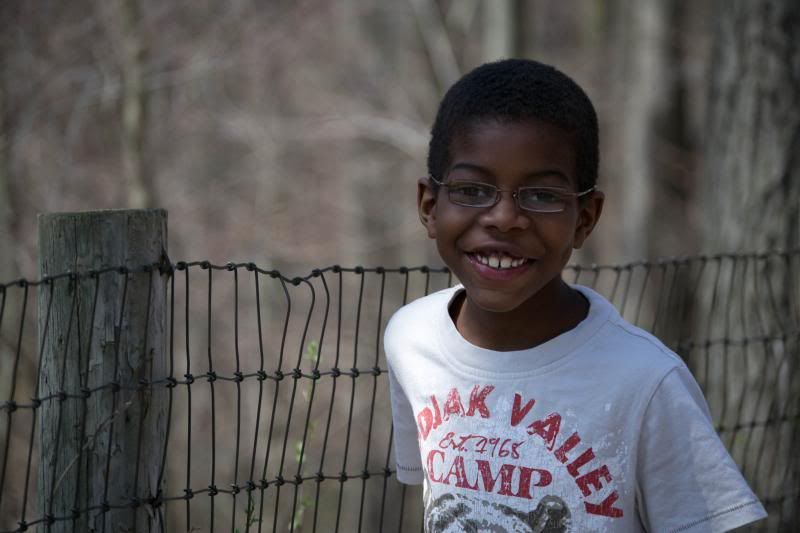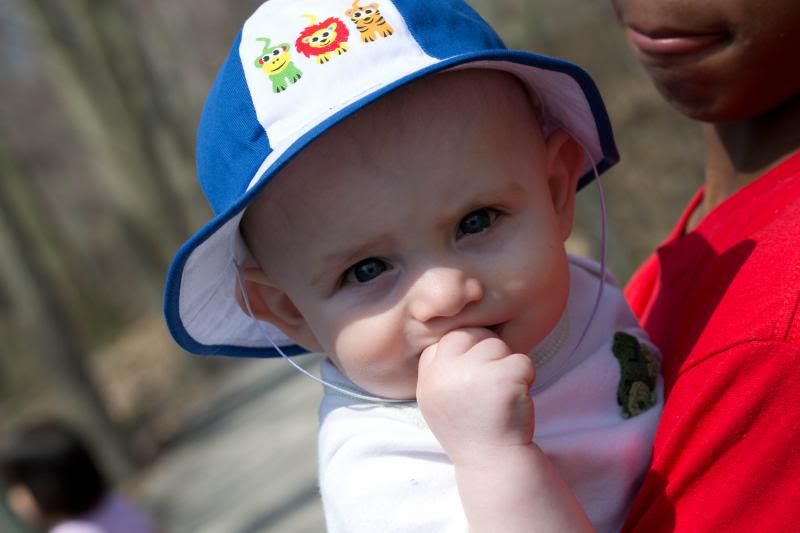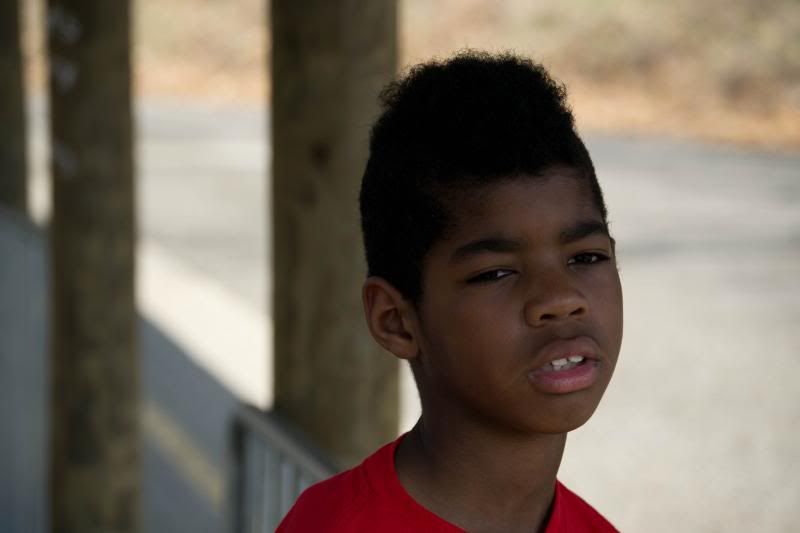 Don't mind mister moody....he cheers up!
He loves babies! Can you tell?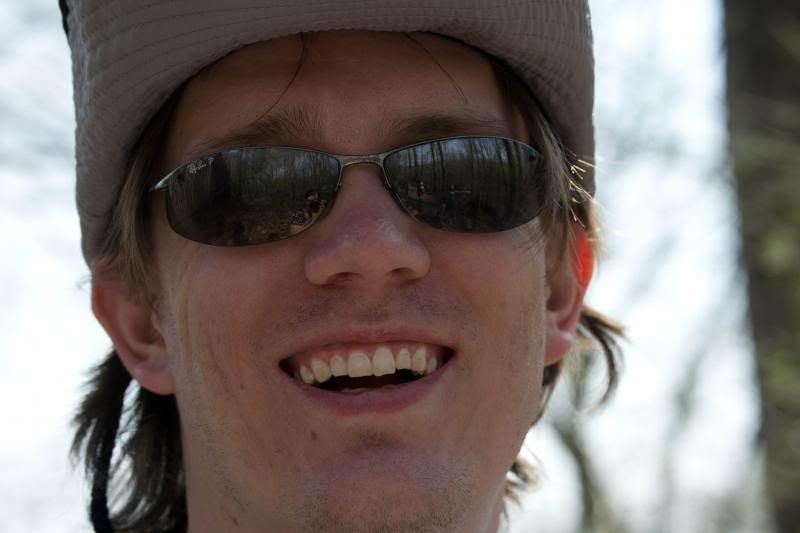 My wonderful husband

! (And he's HOT, too!)
But I can't take the hillbilly an

ywhere!
Seriously, though, the strap broke on his Cha

co's

and it pained him greatly to walk in them

.
Twas a good birthday for this chic

a!